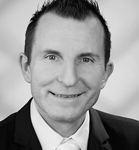 Many years of professional experience
as a management consultant
18 years of professional experience in management consulting with a focus on
business management consulting, business start-up as well as payroll and financial accounting.
My experience and competence make it possible to achieve optimal results for you at all times
highest quality level.
Many years of experience
in the field of financial and payroll accounting
Ongoing payroll and financial accounting is the basis for successful corporate management.
We support you in the business management of your company.
We carry out liquidity and turnover planning for you, and advise you on questions regarding loans,
leasing contracts and financing.
Pronounced
Customer orientation
Our cooperation with clients is characterized by a trusting,
communicative and open cooperation.
At the same time, we place great value in our team on a trusting and personal atmosphere,
as well as individual client care.